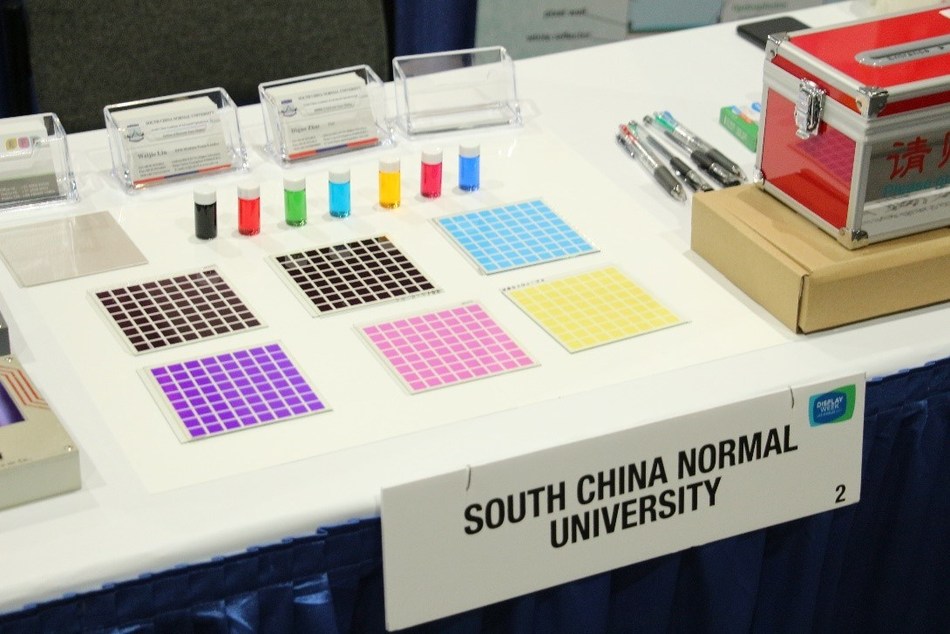 The latest achievements in color video electronic paper displays, produced by the team lead by Professor Guofu Zhou from South China Normal University (SCNU), are introduced at Display Week 2017 (Los Angeles, CA) by the Society for Information Display (SID), the academic authority in the field of information display technology worldwide. This technology has been selected as one of the most innovative display technologies for demonstration at the innovation zone (I-Zone) of the conference exhibition hall. In addition, Professor Zhou delivered a presentation on the recent breakthroughs of SCNU's color video e-paper technology at the Electronic Paper and Reflective Display Session.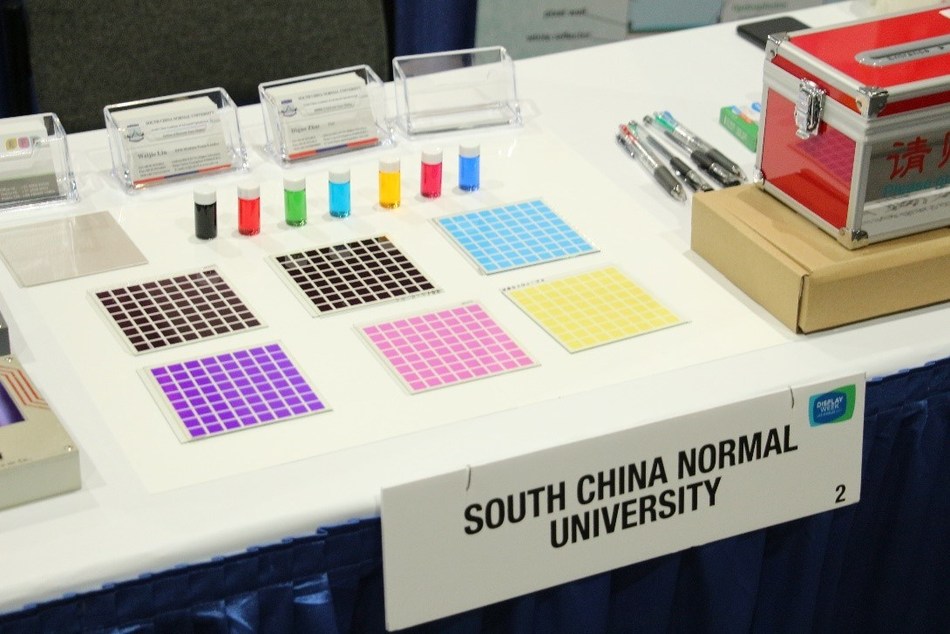 SCNU AM e-paper color ink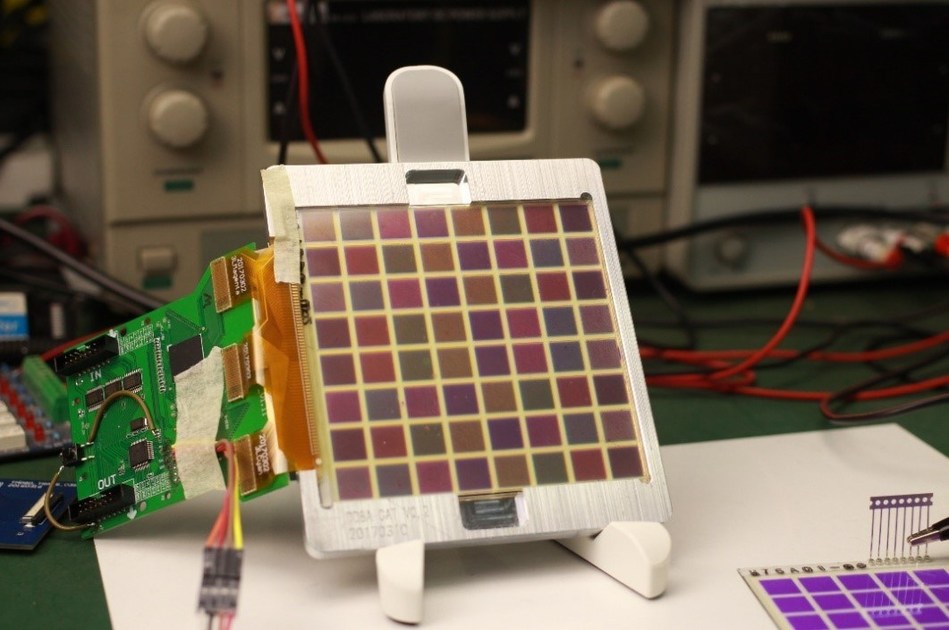 SCNU color e-paper panel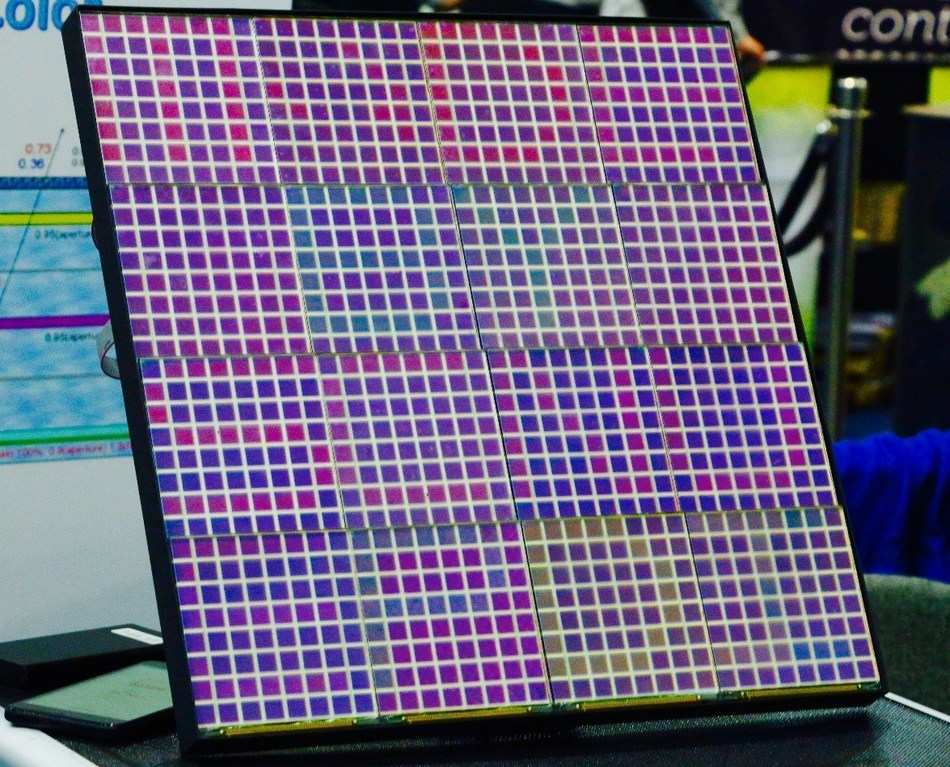 SCNU color e-paper billboard
The birth of the outdoor billboard based on the segmented low-power electrowetting-based color video e-paper
According to Professor Zhou, the team has successfully developed various colored inks, including cyan, magenta, yellow and black ink. With the help of optical modeling and an optical test, the team has successfully achieved the colored e-paper display by adopting three layers of color ink materials and stacking them on top of each other. All the materials and processes for enabling the samples/products, including front-panel related color inks, functional films, fabrication process, multilayer coupling, driving waveform and the final integration, are secured with hundreds of patents. A 40x40cm tiled e-paper outdoor billboard based on electrowetting, which was shown at the exhibition, has a resolution of 32x32 and a refresh rate of 50Hz. It can display a variety of colors and colored video content with good contrast and reflectivity.
According to Professor Alex Henzen, the core member of the SCNU team and technical leader on e-paper, "The outdoor billboards made of such an electrowetting based reflective e-paper technology may take up less than 1% of the power consumption of equally-sized LED and TFT-LCD display products and has large market potential."
Successful development of electrowetting-based monochrome active-matrix video e-paper displays
The team has successfully developed electrowetting-based monochrome video e-paper displays on an a-Si TFT substrate with a high resolution. Through their proprietary Gen2.5 pilot line, a first 4.2-inch monochrome high-performance electrowetting display has been manufactured. A prototype spacer is used between the cover plate and the baseplate so as to improve its display performance. The spacer is a critical component and process for high-resolution displays such as TFT-LCD and e-papers. Due to the specific display structure of electrowetting displays, there is no mature solution at present. The spacer technique presented by the SCNU team fills the blank space in this technical field, optimizing the performance of electrowetting based e-paper displays and thus provides key support for industrialization.
"Electrowetting display and its successful industrialization have strong expandability and extendability both horizontally and vertically in the whole display field," emphasized by Professor Guofu Zhou. "Horizontally, electrowetting based e-paper can be applied to various products including display panels, outdoor billboards and smart watches, and thus inject strong vitality for these types of products. Vertically, the fabrication process of electrowetting based e-paper, involving printing processes, could be extended to other printing display technologies to promote the development of display industry."
---
Source from PR Newswire
What to read next: